Upcoming Event
Title :
Fundamental Workshop
How to Build a Low-Risk High Return Portfolio? PART 2
(Saturday)
Date :
06 Jul 2019
Time :
09:30 AM - 12:30 PM
Location :
A-29-06 Pinnacle Petaling Jaya
Fee :
FREE
Description :

This workshop is open to Kenanga equity trading account active client.
One must have the account with KenTrade and perform at least one trade from the past three months.
Registration is on first come first served basis. Walk-in without prior registration is not allowed.
RM20 will be imposed on walk in without registration.
RM10 will be imposed on non Kenanga equity trading account who wants to sign up the workshop.
Investors normally look at stock investing in singular stock views. With singular stock views, a big weightage is placed on stock selection and not on the correct stock portfolio execution strategies. In relation to categories on stock in Part 1, where we covered categories of stock, we now move to more advanced quantitative measures of a portfolio. In this workshop, we will cover 4 key parameters of portfolio measurements and how to we apply them. We also highlight the importance of dividends tracking in your portfolio and how it can supercharge your returns.
Content
- How to quantify risk by identifying key parameters in a portfolio
- How to apply the key parameters on portfolio management
- Why your trading screen portfolio statement may not be true picture of your portfolio
Agenda
| | |
| --- | --- |
| Time | Programme |
| 09:00 am - 09:30 am | Registration |
| 09:30 am - 12:15 pm | How to Build a Low-Risk High Return Portfolio? Part 2 |
| 12:15 pm - 12:30 pm | Q&A Session |
| 12:30 pm | End |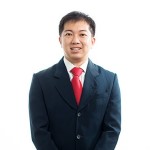 Mr. John Huo
John started off his career by designing and commissioning Control System for Shell E&P and eventually led teams to deliver offshore Oil & Gas production facilities around the region for 10 years.
John first joined ET as a student in 2012 and since then, passionately wants to see improvement of financial and investment literacy in Malaysia. He is currently a trainer and co-creator of the value investing syllabus for the Bursa Malaysia CPE and Retail Investors' Programme.
He is constantly researching undervalued listed companies in Malaysia and US as well as provides insights in the ET alumni community meet ups on his research and conclusions. He advocates for wealth creation the simple and stress free method of value investing in equities and crytocurrencies as asset classes over long term.
John obtained his Masters of Electrical Engineering & Master of Petroleum Engineering from the University of Technology, Malaysia and Curtin University respectively. He is currently the Chief Operating Office of EquitiesTracker Holdings.
A-29-06 Pinnacle Petaling Jaya
Jalan 51a/223, Pjs 52,
46100 Petaling Jaya, Selangor.

First 3 hours or part thereof RM3
Every subsequent hour or part thereof RM2

RM100 will be levied on no turn out. All cancellations must be done within 5 working days before the seminar.

Should you require any clarifications, kindly contact Marketing team @ 603 2172 2888;(Ebiz.KenTrade@kenanga.com.my) during office hour,8:30am to 5:30pm (Monday - Friday).
Registration Form