Upcoming Event
Title :
KenTrade Workshop
The Gold Mine in the Trend
(Saturday)
Date :
03 Aug 2019
Time :
09:30 AM - 12:30 PM
Location :
A-29-06 Pinnacle Petaling Jaya
Next to Sheraton Hotel Petaling Jaya
Fee :
FREE
Description :
This workshop is open to Kenanga equity trading account active client.
One must have the account with KenTrade and perform at least one trade from the past three months.
Registration is on first come first served basis. Walk-in without prior registration is not allowed.
RM20 will be imposed on walk in without registration.
RM10 will be imposed on non Kenanga equity trading account who wants to sign up the workshop.
The Gold Mine in the Trend
You have most probably head this phrase before: The trend is your friend.
This is absolutely true, and can be a gold mine for traders. With the "Trend Following" strategy, it enables a trader to decide by following the trend, without speculation and complicated analysis.
Common mistakes made by investors and traders (and how to overcome them)

Why trade with the trend? How much is a trend worth?

How to know if the trend has changed?

How to trade when the trend has turned bullish?

What if I've missed the opportunities when the stocks rebound from the bottom? How can I position in and join the trend?
Agenda
| | |
| --- | --- |
| Time | Program |
| 09:00 am - 09:30 am | Registration |
| 09:30 am - 12:15 pm | The Gold Mine in the Trend |
| 12:15 pm - 12:30 pm | Q&A Session |
| 12:30 pm | End |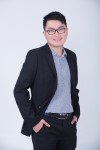 Mr Bong Jeen Hao
Founder of Street Finance
Jeen Hao is not only the founder of Street Finance but he is also an investor & trader in the capital market. He has been involved in the financial industry since he was 19 years old. He speaks frequently for universities such as Curtin University, TAR University College, HELP University and Unversiti Utara Malaysia. He has also been featured in several media such as CITYPlus FM, Sin Chew Daily and Borneo Post. His ideology of achieving a healthy financial well-being, goes beyond the conventional financial planning and personal finance. Hence naming his series of personal finance programme, "Beyond Personal Finance". His signature public workshop, which allows trader to trade anywhere without complicated analysis is called "Street Trader Intensive".
A-29-06 Pinnacle Petaling Jaya
Jalan 51a/223, Pjs 52,
46100 Petaling Jaya, Selangor.
Next to Sheraton Hotel Petaling Jaya

First 3 hours or part thereof RM3
Every subsequent hour or part thereof RM2

All cancellation must be done within 5 working days before the seminar. If fail to turn up without prior notice will result in the registered name will be blacklisted from future event.

Should you require any clarifications, kindly contact Marketing team @ 603 2172 2888;(Ebiz.KenTrade@kenanga.com.my) during office hour,8:30am to 5:30pm (Monday - Friday).
Registration Form